Latest News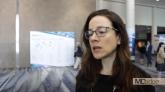 Author:

Kari Oakes
NEW ORLEANS – The decreased brain activation may underlie oxytocin's promise as a weight-loss medication.
Conference Coverage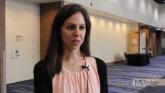 Author:

Ted Bosworth
NEW ORLEANS – Obesity and reactive airway disease are more prevalent in noninfected children of HIV-positive mothers.
Practice Alert Podcast
Author:

Doug Campos-Outcalt, MD, MPA
Treating to a target cholesterol level is back for many, and there is a role for medications other than just statins in certain patients...
Video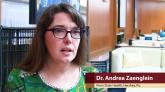 Author:

M. Alexander Otto
WAIKOLOA, HAWAII – Scratching is not a sign of scabies in infants.
Video
Author:

Mitchel L. Zoler, PhD
NEW ORLEANS – Elderly hypertensive patients treated to a systolic blood pressure of 130 mm Hg had less white matter disease progression than...
Video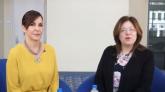 Author:

Elizabeth Mechcatie
WASHINGTON – "We want to treat sooner, and we want to prevent scarring."
Daily News Podcast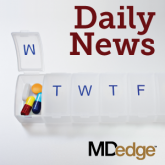 Amlodipine may be preferable for lowering blood pressure in black patients.
Video
Author:

Mitchel L. Zoler, PhD
NEW ORLEANS – Dropping aspirin but keeping anticoagulation with apixaban and antiplatelet clopidogrel was effective and associated with less...
Daily News Podcast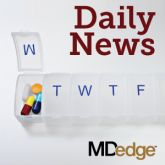 A smartwatch-based algorithm showed 84% positive predictive value for atrial fibrillation.
Video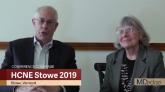 Author:

Glenn Williams
STOWE, VT. – Dr. Kathleen Digre discusses the eye's role in migraine.
Pages