Conference Coverage
Author:

Marlene Busko
Future interventions to prevent weight regain should target overeating in response to internal and external food cues and declines in self-...
Feature
Author:

Christine Lehmann, MA
"Many don't think about compliance issues, patient abandonment, or accounts receivable that they need to keep open to collect from billing, which...
Commentary
Complicating this issue of when is a chaperone appropriate and when can it be refused, if ever, is the fact that the role of chaperone is ill...
Conference Coverage
Author:

Miriam E. Tucker
Splitting the glucose-lowering algorithms into "complications-centric" and "glucose-centric" graphics is new.
From the Journals
Author:

Carolyn Crist
"There are very few licensed therapies, but some novel drugs are in the pipeline, some existing drugs that are licensed for other conditions could...
Latest News
Author:

John Hanc
Educators want children in school to make eye contact, ask questions, and learn how to make a friend face to face.
Managing Your Practice
Author:

Joseph S. Eastern, MD
With podcasts, you have a better chance of standing out in a crowded online world.
Latest News
Author:

Ella Pickover
"Our test would be able to tell them whether they did or whether they didn't [have Parkinson's] and allow them to be referred to the right...
Watch & Learn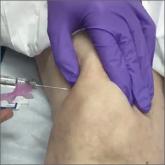 Author:

Daniel Stulberg, MD, FAAFP
In this Watch & Learn video, Daniel Stulberg, MD, FAAFP, demonstrates a superolateral knee injection with a patellar tilt. This injection,...
Audio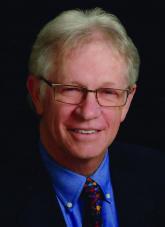 Author:

Christopher J. Harrison, MD
My take is that children 6-months to 5-years-old deserve SARS-CoV-2–induced vaccine protection and we can and should strongly recommend it as...
Pages