Feature
Author:

Christine Lehmann, MA
"Many don't think about compliance issues, patient abandonment, or accounts receivable that they need to keep open to collect from billing, which...
Audio
Author:

Joseph S. Eastern, MD
With podcasts, you have a better chance of standing out in a crowded online world.
Latest News
Author:

Marcia Frellick
"We are playing musical chairs with 100 people and 10 chairs. When the music stops, what happens?"
Conference Coverage
Author:

Kari Oakes
MILAN – Promising early clinical work has paved the way for a global phase 3 trial.
Daily News Podcast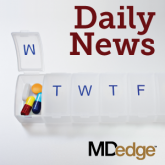 Amlodipine may be preferable for lowering blood pressure in black patients.
From the Journals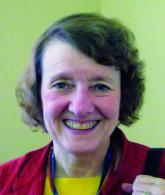 Author:

Heidi Splete
African American scleroderma patients have more severe disease, compared with other races, but not when controlling for socioeconomic status.
Daily News Podcast
Overall match numbers are up, but some numbers cause concern.
Daily News Podcast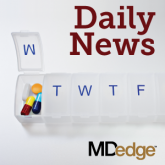 And doctors' prior authorization burden is increasing.
Daily News Podcast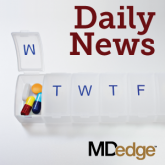 MI and strokes spike during the 30-day period following cancer diagnosis.
Daily News Podcast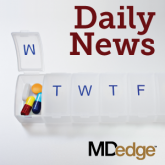 Measles has now been confirmed in a dozen states.
Pages