Published since 1965, Cutis is a peer-reviewed clinical journal for the dermatologist, allergist, and general practitioner. The journal is published monthly and focuses on concise clinical articles that present the practical side of dermatology. Referenced in Index Medicus/MEDLINE, it is respected and enjoyed by both specialists and derm-active generalists, enabling its readers to get what they need quickly and efficiently. Furthermore, Cutis is read by more physicians actively involved in the day-to-day treatment of dermatologic conditions than any other dermatology publication. Covering a broad range of pertinent and timely topics, Cutis is written and edited by industry leaders. For information on article submissions, please see our Information for Authors.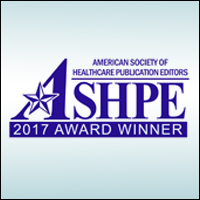 In 2017, Cutis was recognized with 2 silver awards from the American Society of Healthcare Publication Editors (ASHPE) for Best New Department (Military Dermatology) and Best E-Newsletter (Aesthetic Dermatology Roundup). We are honored to work with the Association of Military Dermatologists on our Military Dermatology column, which allows for a range of topics concerning travel medicine and disorders affecting returning soldiers to fill a knowledge gap not addressed by any other journal. Our specialty focus e-newsletters represent a unique opportunity to group a full range of content in a meaningful way—by disease state—and we are pleased that our Aesthetic Dermatology e-newsletter on lip rejuvenation was recognized for the valuable educational content it provides our 17,000 engaged dermatologists and health care providers.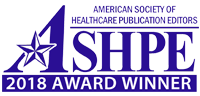 In 2018, Cutis received a bronze award for Best Special Report/Section. The award-winning Best of Acne e-collection published in December 2017 features the year's top content on treatment and patient management of acne.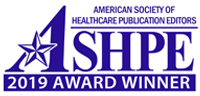 In 2019, Cutis recieved a bronze award for Best New Department: Hospital Consult. This column is published quarterly and focuses on dermatology inpatient consultation topics. It is produced in partnership with the Society for Dermatology Hospitalists.
‌Maintenance of Certification Self-assessment Credit
Photo Challenge and Dermatopathology Diagnosis articles published in the Cutis print issue are eligible for 1 Maintenance of Certification (MOC) Self-assessment Credit each from the American Board of Dermatology (ABD). After completing the activity, diplomates can visit the ABD website to self-report the credits under the activity title "Cutis Photo Challenge" or "Cutis Dermatopathology Diagnosis." You may report the credit after each activity is completed or after accumulating multiple credits.
Assistant Executive Director of ABD Randall K. Roenigk, MD, said, "ABD believes our MOC program is the best way for our diplomates to demonstrate to the public their ongoing competency as a certified dermatologist. However we also believe MOC should be widely available, inexpensive and easy to complete for busy practicing dermatologists. To that end we are pleased to grant credit to the MOC Self-assessment program produced by Cutis. Having served as a member of the Cutis Editorial Board for more than a decade, I can attest to the strong, clinically focused educational content provided by our journal, which will now also provide easily accessible MOC credit at no additional cost for the busy clinician."
In Partnership With the Association of Military Dermatologists
Cutis is the official journal of the Association of Military Dermatologists (AMD). We welcome the active members of the AMD—dermatologists in the Army, Navy, Air Force, and US Public Health Service—who provide laudable care to their charges in the United States and around the world.
The AMD strives to "[k]eep our troops fit to fight, take care of our wounded warriors on the field and back home, and provide quality Dermatologic care to their dependents, our retirees, and others in need of humanitarian assistance throughout the world when duty calls." In addition to their clinical mission, members of the AMD have an educational mission by which they, at any one time, are training approximately 50 young active-duty physicians in dermatology residency training programs at their 3 sites in Bethesda, Maryland; San Antonio, Texas; and San Diego, California.
The Military Dermatology column is published quarterly and focuses on an important area of skin disease that we may all see in our practices but an area in which AMD physicians have extensive expertise that they will share with us.
In Collaboration With the Skin of Color Society
Cutis and the Skin of Color Society (SOCS) collaborate to increase the knowledge available to dermatologists to help improve delivery of care to this underserved population.
Established in 2004 by Susan C. Taylor, MD (who also serves on the Cutis Editorial Board), SOCS (http://www.skinofcolorsociety.org) promotes, supports, and stimulates the development of information related to all aspects of skin of color within the specialty of dermatology, making this information readily available to the general population. The society has been essential in supporting and encouraging research and scholarly activity to increase dermatologists' understanding of the ethnic differences that occur in problems related to hair, skin, and nails of the growing population of darker-skinned individuals in our country.
The society also seeks to increase the body of dermatologic literature related to skin of color. To achieve this goal, SOCS will be collaborating with the editors of Cutis to publish quarterly Skin of Color columns to educate dermatologists and residents on basic science and clinical, surgical, and cosmetic research relevant to this patient population.
In Partnership With the Society for Dermatology Hospitalists
Cutis and the Society for Dermatology Hospitalists (SDH) partner to educate dermatologists on patient care in the inpatient hospitalist setting.
The society is comprised of academic dermatologists who are focused on "treating cutaneous disease in the inpatient hospital setting, for educating fellow healthcare providers on the value of inpatient dermatologic care, and advancing evidenced-based research regarding the diagnosis and treatment of inpatient dermatologic disease." To achieve this goal, SDH will be working with the editors of Cutis to publish quarterly Hospital Consult columns to educate dermatologists on concerns in the inpatient setting.
FRONTLINE MEDICAL COMMUNICATIONS INC.
Frontline Medical Communications (Frontline) Clinical and Medical News divisions form the industry's largest medical communications company. Frontline serves more than 1.2 million physicians and other health care professionals with diverse print and interactive multimedia products and platforms, and live events. More than 30 enduring specialty journal brands offer a powerful synergy, including indexed, clinical, practical, and daily news-oriented content in Allergy, Cardiology, Dermatology, Endocrinology/Diabetology, Family Medicine, Federal clinical medicine, Gastroenterology, Geriatrics, Internal Medicine, Neurology, Nurse Practitioners, Physician Assistants, Obstetrics/Gynecology, Oncology/Hematology, Orthopedic Surgery, Pain Medicine, Pediatrics, Primary care,Psychiatry, Pulmonology, Rheumatology, General Surgery, Vascular Surgery, and Thoracic Surgery.
Frontline Medical Communications Inc. is headquartered at 7 Century Drive, Suite 302, Parsippany, NJ 07054-4609. Telephone: (973) 206-3434. For information:www.frontlinemedcom.com.