Article
Author:

Lee Dresang, MD
Sheila Kredit, MD
Lia Vellardita, MA
EVIDENCE-BASED ANSWER: Yes. When used in conjunction with the standard of care, 1 g intravenous (IV) tranexamic acid given 1 to 3 hours after...
Article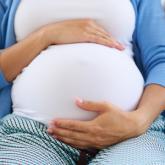 Author:

Lee Dresang, MD
Christopher Hooper-Lane, MA
EVIDENCE-BASED ANSWER: Giving betamethasone to women at risk for delivery between 34 weeks 0 days and 36 weeks 6 days can lower by almost 40% the...