Article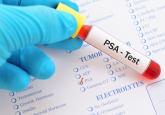 Author:

Eric Klein, MD
Screening for prostate cancer reduces mortality rates and metastatic disease, and the paradigm continues to evolve.
Article
Author:

J. Stephen Jones, MD
Eric Klein, MD
The prostate-specific antigen (PSA) value is only one of the risk factors for prostate cancer, and no PSA value rules cancer in or out. Therefore...