Practice Alert Podcast
Author:

Doug Campos-Outcalt, MD, MPA
One of the best preventative interventions you can implement in your practice is to ensure that your adult patients are fully vaccinated. In this...
Practice Alert Podcast
Author:

Doug Campos-Outcalt, MD, MPA
Treating to a target cholesterol level is back for many, and there is a role for medications other than just statins in certain patients...
Daily News Podcast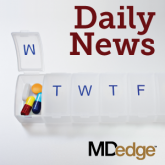 Amlodipine may be preferable for lowering blood pressure in black patients.
Daily News Podcast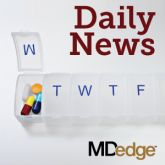 A smartwatch-based algorithm showed 84% positive predictive value for atrial fibrillation.
Daily News Podcast
Overall match numbers are up, but some numbers cause concern.
Daily News Podcast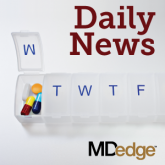 And doctors' prior authorization burden is increasing.
Audio
Also in Cardiocast: Cardiologists generate hefty revenues for hospitals.
Daily News Podcast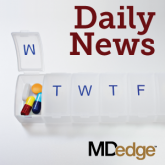 MI and strokes spike during the 30-day period following cancer diagnosis.
Daily News Podcast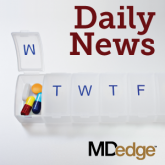 Measles has now been confirmed in a dozen states.
Daily News Podcast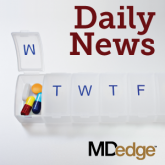 Toxins that are dangerous for the heart may hurt hookah smokers.
Pages