Conference Coverage
Author:

Ted Bosworth
Results of the head-to-head TEAMMATE trial show the combination of everolimus and low-dose tacrolimus can be considered an alternative to MMF plus...
Feature
Author:

Christine Lehmann, MA
"Many don't think about compliance issues, patient abandonment, or accounts receivable that they need to keep open to collect from billing, which...
Conference Coverage
Author:

Miriam E. Tucker
Splitting the glucose-lowering algorithms into "complications-centric" and "glucose-centric" graphics is new.
Audio
Author:

Joseph S. Eastern, MD
With podcasts, you have a better chance of standing out in a crowded online world.
Latest News
Author:

Marcia Frellick
"We are playing musical chairs with 100 people and 10 chairs. When the music stops, what happens?"
Latest News
Author:

Terry Rudd
A basic smartphone feature becomes a crucial tool to keep the region's ICUs connected.
Daily News Podcast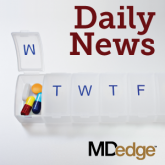 Amlodipine may be preferable for lowering blood pressure in black patients.
Daily News Podcast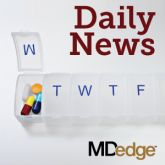 A smartwatch-based algorithm showed 84% positive predictive value for atrial fibrillation.
Daily News Podcast
Overall match numbers are up, but some numbers cause concern.
Daily News Podcast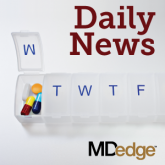 And doctors' prior authorization burden is increasing.
Pages